https://lula.hallco.org/web/wp-content/uploads/2020/03/LULA-28.png
1215
1280
Hillary Hobbs
https://lula.hallco.org/web/wp-content/uploads/2019/06/LULA-27-300x105.png
Hillary Hobbs
2021-03-19 15:20:15
2021-03-19 15:20:15
Hall County Schools International Travel Statement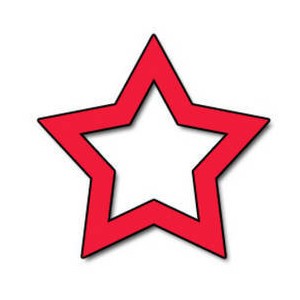 Kindergarten Registration
Monday April 19-April 22
9am to 2pm daily
***Thursday –April 22 we will also be available 4-7pm on Thursday.
We will register you outside under the awning by the front doors of our school. We will have Chromebooks available for you in need to fill out all paperwork with our assistance. Otherwise, you need to register your child online at https://www.hallco.org/web/student-registration/
Please follow all the steps to the registering process. Your final step will be to schedule a zoom meeting with the school; please make sure you do that as your final step in this process.
Here is what you will need to register your child:
 https://www.hallco.org/web/wp-content/uploads/2021/01/Enrollment-requirements-Revised-03-19-2019.pdf
Please note: we will not be able to have kindergarten camp this summer due to a major renovation happening to our school building. We are excited about the upcoming school year and cannot wait to meet our newest bulldogs on August 6th, 2021!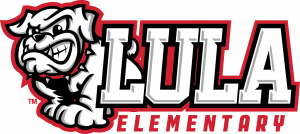 /
by Hillary Hobbs
https://lula.hallco.org/web/wp-content/uploads/2019/08/red-star-clip-art.jpg
300
300
Hillary Hobbs
https://lula.hallco.org/web/wp-content/uploads/2019/06/LULA-27-300x105.png
Hillary Hobbs
2021-03-19 01:02:38
2021-03-19 01:02:38
Kindergarten Registration 2021-2022

As we continuously seek to improve the Hall County School District, we want to know how you, as a parent or guardian, feel the schools and the district are doing to meet the needs of students and all stakeholders.  Please help us by completing the survey online.
The information that you provide will help us evaluate and improve how our schools, district, families, and parents work together to help all students achieve academic success.
Please click the link below to complete the survey online
FY21 Lula Elementary Parent and Family Engagement Survey
Debido a que buscamos continuamente mejorar el Distrito Escolar del Condado de Hall, queremos saber cómo usted, como padre o tutor, siente que las escuelas y el distrito están trabajando para satisfacer las necesidades de los estudiantes y todos los miembros de la comunidad. Ayúdenos con este proceso completando la encuesta en línea.La información que nos proporcione nos ayudará a evaluar y mejorar la manera en que nuestras escuelas, distrito, familias y padres trabajan juntos para ayudar a todos los estudiantes a lograr el éxito académico.
Por favor presione en el enlace (link) de abajo para completar la encuesta en línea. Sus opiniones y sugerencias son muy valiosas, y le agradecemos su aporte.
FY21 Lula Elementary Encuestra de Participacion de Pares y Familias
/
by Hillary Hobbs
https://lula.hallco.org/web/wp-content/uploads/2019/06/LULA-2.png
1023
1280
Hillary Hobbs
https://lula.hallco.org/web/wp-content/uploads/2019/06/LULA-27-300x105.png
Hillary Hobbs
2021-03-02 15:44:07
2021-03-02 15:44:07
2020-2021 Parent and Family Engagement Survey
Address / Phone
Lula Elementary School
6130 Chattahoochee St.
Lula, GA 30554
Phone: 770-869-3261
Fax: 770-869-1961
School Hours
Monday – Friday
7:45AM – 2:20PM